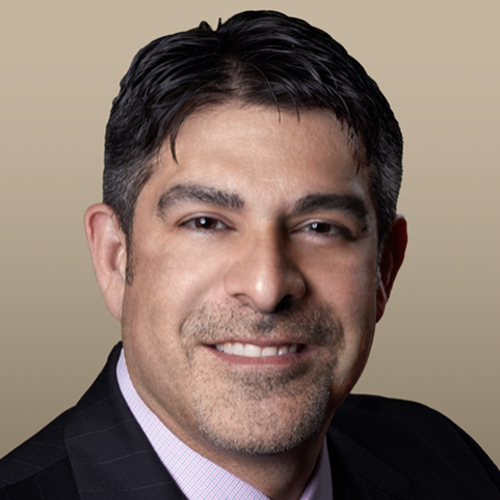 Partner | Director of Risk Management & Insurance Planning | Certified Wealth Strategist®
Bobby's deepest aspiration is to be a faithful steward to God and his clients. He views his role like that of a coach–encouraging people to make well-informed decisions about their life's dreams.
Bobby was born and raised in the El Paso area and is a graduate of Coronado High School and the University of Texas at El Paso. He loves and understands the communities he serves, and seeks to help his clients obtain the peace of mind that worldly wisdom cannot provide.
Bobby's heart is to serve and give back to his community. His past
service has included board president of Big Brothers Big Sisters, the Chair for the March of Dimes in El Paso, and the College of Business Alumni Chapter for UTEP. He served as a board member-at-large for the El Paso Collaborative for Economic Development, as well as a board member within his local church, Calvary Chapel Sun City. Bobby currently serves as board vice-chair with Workforce Solutions Borderplex and serves with
the Scottsdale Chamber of Commerce in Scottsdale, Arizona.
One of Strategic Wealth's best kept secrets is that Bobby is also an accomplished musician and has released three musical albums, performed for local and international audiences. Because of his desire to serve, Bobby donates all proceeds from his music endeavors to his favorite charities.
To know Bobby is to understand that he is driven to help individuals avoid major financial setbacks and simplify their financial lives."I want to listen effectively to seek and discover the deeper stories and desires that lie in my clients' hearts," Bobby said. "I truly want to help each of them understand what financial security really means."
Bobby serves as Partner & Director of Insurance and Estate Planning as well as a financial advisor for Strategic Wealth Advisors. He obtained his CWS® (Certified Wealth Strategist®) designation from Cannon Financial Institute in 2015. Bobby has securities and insurance licenses in:
Commission: AZ, CA, CO, FL, NJ, NM, OK, PA, SC, TX
Fee: AZ, CA, CO, FL, NJ, NM, OK, TX